RibbedTee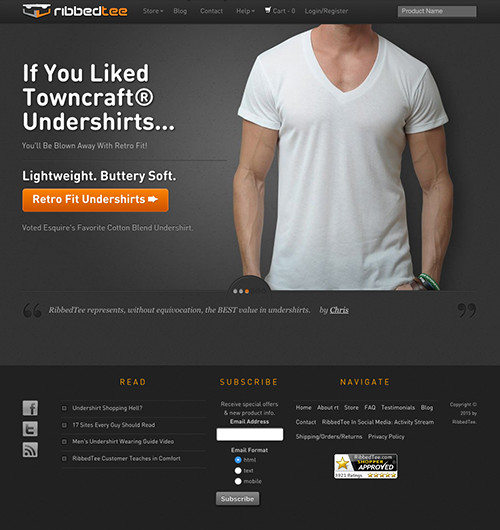 Introduction
RibbedTee is the innovator of the hugely popular made-in-the-USA RibbedTee Undershirt brand. Their collection of undershirts and tees stay tucked in, won't lose their shape, won't sag, tag free, and made in the U.S.A. The product is simply incredible and the world has taken notice. There is only one problem, they need to scale to keep up with demand. Evocode worked with RibbedTee to address bottlenecks during the fulfillment process.
The Solution
Evocode worked with the existing eCommerce platform to implement several algorithms and APIs to determine the optimal shipping configuration for multi-product orders. This data was then sent to different shipping APIs to determine the best provider and rate for the customer. The data was also used to instruct RibbedTee staff on how to optimize packaging efficiency for each order.
The Result
Evocode lowered the shipping costs for RibbedTee, the customer, and increased packaging capacity of the business. RibbedTee continues to provide a fast shipping experience and best-in-class customer service.